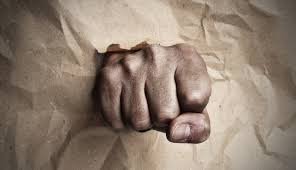 Knock out Game, PVP discussion, Media, News, Martial Brain and more.
Welcome to Episode Forty Eight of Hiyaa!! THE Martial Arts Podcast – The Kitchen Sink Show
Dave, Bruce, Craig and even Thaïs in the house for this one—can they keep it together? Probably not…
So get ready for a little bit of everything in this episode!
Subscribe: Apple Podcasts | Google Podcasts | Android | Email | RSS
Discussion Topic
Power vs. Precision
Show Notes
Links to more information about some of the things we mention during the show. BTW…Blue = Video! 🙂
In the Discussion
People
Topics & Things
Power vs. Precision in Striking
Soft targets
Power and precision as developmental points in MA
Combination of power and precision
Benefits of precision for those without a lot of power.
Strategic uses of precision or power.
A misguided attempt to maximize trouble is always trouble.
Be aware of the weapon when determining how much power to use.
Importance of Control of Power
Importance of rooting your body
Use what you have in a proper structure.
The consensus is a balanced approach is important.
Movie Media Mop-Up
Topics
Ip Man The Final Fight
Back to the News
In the Closing
Topics
Thanks for the reviews, it really helps us.
email us
Follow us, like us, +1 us…
And as usual…Hit us up, Rate and Review, Like us and Love us, Communicate with us!
Listener Content: The Martial Brain ñ The Last Samurai
Jeff Westfall (Bio. page at his Rising Phoenix Martial Arts Academy)