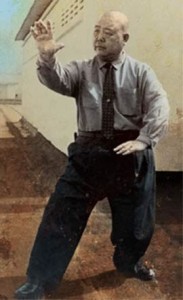 From Technique to Principle, News, Mailbag and more.
Welcome to Episode Fifty Three of Hiyaa!! THE Martial Arts Podcast – The CAN get there from here Show
Welcome back hosts Craig S. Kiessling and Arron Martin for more epic mouth boxing as we attempt to detail the ride from simple technique to mastery of principle in martial arts.
So turn on your baby filtering devices and listen up!
Subscribe: Apple Podcasts | Android | Google Podcasts | RSS
Discussion Topic
Technique to Principle
Show Notes
Links to more information about some of the things we mention during the show. BTW…Blue = Video! 🙂
In the Opening
People
Topics & Things
Minor changes to the podcast announced
In the Discussion
People
Topics & Things
Transition a technique to a usable principle
Martial arts tools and mastery
Visualizing an opponent
Applying variations of techniques or body movements
Self correction and accepting correction
Continue learning by applying new variables
You can do the technique differently every time provided you don't violate the principles
The Magic is in the transitions
Tracking the middle joints
Learn basic outside application
Learn to apply same application on the inside
Using the variations of the same application for various attacks
Keep experimenting because you'll never be able to cover all of the variations
Experiment with range
Turning punches to grabs
Grind it out to achieve mastery
Remember, in the end everyone is self-taught
Creativity in training is important
Can your empty hand technique be applied to a weapon and vice versa
How bad do you want to hurt the opponent?
Aaron covers his Know Slow Flow Low Go concept
Mailbag
Listener Josh asks for solo training ideas and body strengthing techniques
Listener Robert asks how to train with limited time
Keep your basics solid
In the Closing
email us
Follow us, like us, +1 us…
And as usual…Hit us up, Rate and Review, Like us and Love us, Communicate with us!